Learn Dutch For Everyday
Conversations In The Netherlands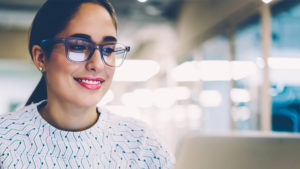 Would you like to be able to ask your Dutch colleagues about their weekend, have a social chat with your neighbors, ask for information in a shop, or order a meal in a restaurant in Dutch? Do you want to increase your vocabulary, improve your grammar or are you looking to gain more confidence when communicating in Dutch?
Intensive group courses and tailor-made private lessons
Start Learning Dutch offers online intensive courses to learn Dutch fast, in an effective and enjoyable way. Small group and individual options are available at different levels, from beginner to advanced!
Start Learning Dutch Courses

Beginner
In the Start Learning Dutch courses for beginners you will focus on basic language skills and vocabulary.

Intermediate
You are a basic user of Dutch and you would like to be able to take part in conversations.

Advanced
You use Dutch regularly, but you feel you still need to brush up a little on your grammar and vocabulary.

Conversation
These fun and effective classes are for people who would like to boost their conversation skills and become more fluent in Dutch. 

Additional
You can book an individual lesson in addition to your group course for extra time to practise what you need.

Private Lessons
The individual lessons allow you to concentrate on specific and individual language learning needs, at your own pace and time.
Learn to speak Dutch well,

online lessons via Zoom

:

Get in touch
Interested in a group course or an individual lesson, or do you have any questions? Please contact me!
Sandra Op de Beek
+31 6 276 21 600
Available from 9:00 am to 5:00 pm Dutch time. Not available during courses, I will call you back as soon as possible.
info@bureauintotaal.nl
You can email me at any time. I always try to answer the same day. If you have not received a response within 2 days, your mail may not have arrived, try calling or use the contact form.
I thought your lessons were really good, a nice variety of activities and lots of interaction. Very well done!
Thanks for your excellent teaching!
Thanks to your fun, structured and patient teaching. I don't hate grammar anymore! Your lessons rock!
You will receive a Meeting ID (Personal Link) to participate in the correct online course on Zoom when you have signed up.